Freelearning Websessions
To give you the opportunity to get to know some of our topics and to give you an impression of how we work, we offer regular free websessions on contemporary topics. All you need to participate in our freelearning websessions is a computer with internet access.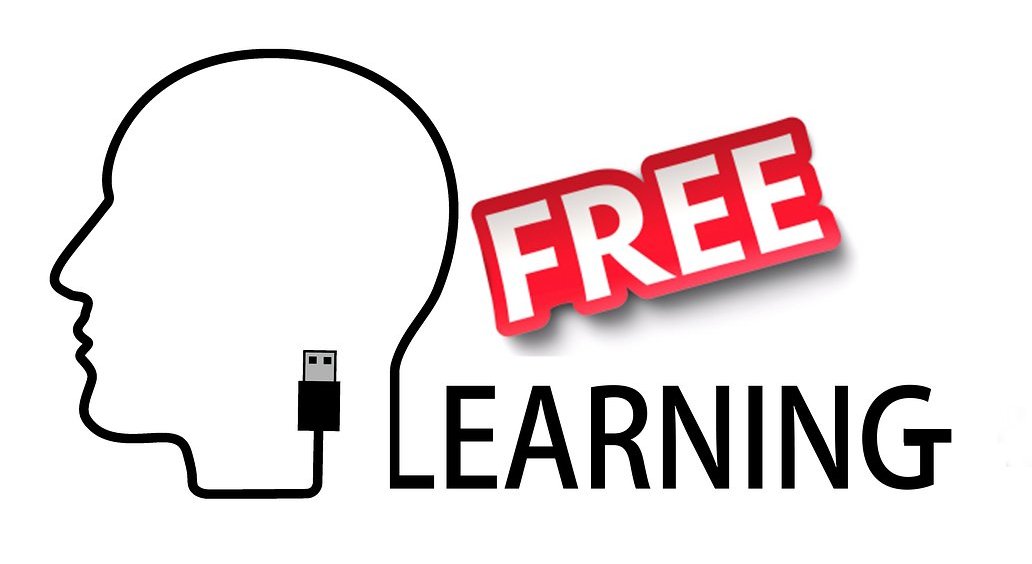 Registration is simple: Just enrol at Zoom by clicking on the titles of the websession
.
Dates
A practical guide to Marketing for Trainers
Many freelance trainers struggle to innovate, to win direct customers and rely heavily on word-of-mouth. In this freelearning websession you will gain an insight into how you can analyse your market potentials and how you can increase both visibility and credibility as two pillars of your marketing strategy.
On the hook: Effective openers for presentation & training
We all know the situation: You stand in front of your audience to deliver your presentation or teach your training course and you see that your participants switch off, drift away in their minds and stop paying attention. Or you realise that your participants see no reason to give you their attention. In this freelearning websession you will discover how to begin your presentation or training course to motivate everybody to follow you willingly and attentively.
Powerful Online Presentations: The 4 questions you need to answer
Delivering engaging, interactive presentations & websessions is becoming more and more relevant in companies today. In this websession, we will take a look at how to structure a websession by answering 4 key questions to leave your audience satisfied. Furthermore, we will take a look at three elements for dynamic, engaging presentations & websessions.
7 steps of training design
Training is like flying a plane. You need to rely not just on the turbine of trainer personality but also of training design. In this freelearning session you will look at 7 steps to design new training from the first idea to the finalised outline.
Situational leadership: Concept, complications and  constraints
Situational leadership is a tried and tested valuable concept that enables you to lead your team members as suits their levels of competence and commitment.. In this freelearning websession you will gain an insight into how situational leadership can work for you. Furthermore you will gain an understanding how applying this concept can be more complicated and challenging in today's global organisations.
Strategic trust building
Trust is the binding element that holds your team together. Many Managers believe you either have trust or you don't. In this freelearning we will take a look at how to strategically create human trust as the foundation of human workplace collaboration.
Power Talking: What you say is what you get
Would you like to change your communication patterns to increase your motivation of yourself and others? Power Talking is an approach which uses common words to create uncommonly positive outcomes, developed in the USA by George Walther. In this websession we'll take a look at power talking and how it can impact, motivate influence ourselves and those we work with and lead.
The big 4 challenges of virtual leadership
Most virtual teams struggle to achieve high performance. Many team members and leaders are frustrated by the poor results their teams achieve. It doesn't have to be that way! In this freelearning websession we will take a look at the challenges of working with and leadership and you will receive practical advice on how your virtual team can improve commitment and performance.
Unconscious bias in recruitment
In this interactive freelearning websession you will learn how implicit, unconscious bias influences your daily business. You will discover how your brain often tends to make shortcuts which lead to wrong interpretations and poor decisions in recruiting the right people.
Creating a feedback culture
Every feedback is a learning opportunity: Authentic, empathetic feedback is one of the most fundamental principles of leadership in a learning organisation. In this freelearning websession you will gain an understanding of how to deliver feedback in a way which is appreciative, constructive, specific and helpful and as the foundation of organisational growth.
Everyday workplace mediation
Friction and conflict are natural, everyday occurrences as people bring their different mindsets tot he corporate table. In this freelearning we look at how you can use a simple process of mediation to address issues among team members before they develop into full-blown conflicts.
Employee retention: Principles of Motivation & Happiness
The war for talents is increasing. Many organisations struggle to keep good co-workers and maintain motivation. In this freelearning websession you will gain an insight into which factors determine motivation & happiness in yourself and others as a foundation for your retention strategy.
Interactive methods for virtual meetings
How often have you felt the urge to answer e-mails during a virtual meeting? It's a challenge to conduct online sessions in a way that keeps everyone involved. In this freelearning websession we will look at various tools and methods for interaction. We'll show you how to use interactive web presentation tools available for free for finding out about your participants' ideas and preferences. Combine the built-in features of your web conferencing tool with smart Powerpoint slides to take decisions together on a higher level of discussion and agreement. This increases the buy-in of your participants and enhances the impact of your meeting.
Info Meeting: Our new programme Live Online Trainer / Moderator
Assist proudly presents: Our new programme Live Online Trainer / Moderator which will be starting in June, live and online! Join the trainer team Gary Thomas, Susanne Dranaz, and Hannah Lambeck in this free websession to get to know the programme.