The complexity of tasks in corporations is on the increase. Team players are in demand.
What can you expect from our Team Development training?
The focus of the training is:
The foundations of effective teamwork

Working in intercultural teams – a challenge

Agreeing on and sticking to team rules and commitments

Harnessing group dynamics to create a positive atmosphere at work

Establishing trusting communication in your team

Individual decisions versus group decision in your team

From affected team member to committed team member.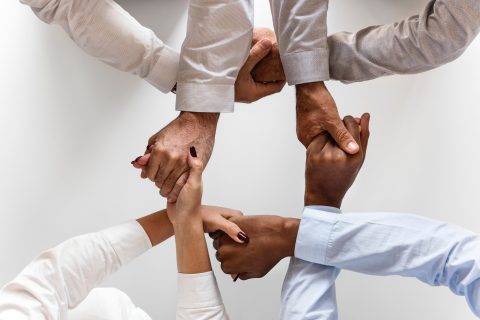 To gain an impression how we work in our training courses, why not request a free websession for your corporation here?
How do we train?
This training is available as an in-house event for companies.
Our Blended Learning solutions are designed to meet your requirements, preferences and the learning objectives of your participants.
We offer live training either as live face-to-face classroom training or as online training. Whether live face-to-face or live online training, our live training is characterised by a high level of active doing, interaction & learning transfer.
In advance of the training we can provide preparatory learning and exercise sequences in your dedicated virtual classroom on our assist Virtual Campus.
This enables us to optimise the time in the live training for hands-on learning and learning transfer.
The access to online learning content after the live training ensures the long-term sustainability of newly developed competencies.
The learning content on the assist Virtual Campus is specifically designed for mobile learning on your smartphone, tablet or PC.
Choose your training language: We offer our training in English, German, French, Italian or Spanish.
Interested? Please contact us to find out more.