Leading a matrix team means managing the task of integrating team members and maximising motivation of the team members – without disciplinary responsibility

.
What can you expect from our Lateral Leadership training?
 In our lateral leadership training you will discover how to lead your project members and teams using ourI5 ateral leadership toolbox. You will develop success strategies to motivate and lead without disciplinary responsibility.
The focus of our training is:
Identity and common goals in matrix and project teams

Influencing: successful leadership at the relationship level –  without disciplinary responsibility

Lateral Leadership: Effective delegation in matrix organisations

Leading and motivating at peer level

Optimising ambiguity tolerance in matrix organisations

Defining the information flow and increasing transparency

Instruments and methodological competence for decision-making in matrix teams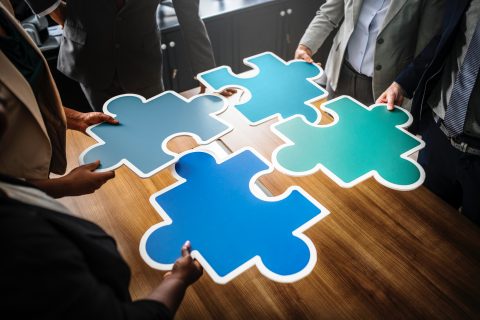 How do we train?
This training is only available as an in-house event for companies
Select from 5 different training languages: German, English, Italian, French and Spanish.
The duration of the face-to-face training is designed to meet your needs, your participants' learning objectives and the size of the group.
To optimise the effectiveness of the learning process we offer optional Blended Learning elements from our assist Virtual Campus.
Please contact us for further information.
Our Podcast – Why lateral leadership can be difficult: